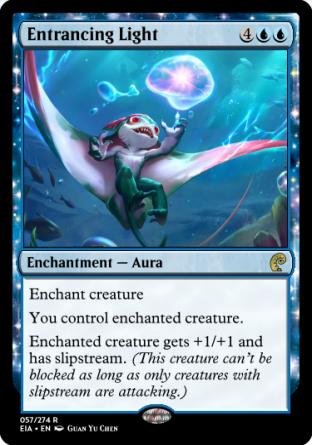 Details
Artist:

Guan Yu Chen

Designer:

Dodger
Rarity: rare
Collector Number: 57
Released: 2021-03-01
Legalities
Entrancing Light is legal in every format.
Rulings
2018-09-03 If there aren't four or more card types among permaents you control when Entrancing Light's ability resolves, you won't gain control of the creature.
2018-09-03 As long as you control enchanted creature, it will count towards the number of card types among permanents you control.